Who should come to World Domination 4?
King of the Dot's World Domination is the one annual event that unites every battle rap scene from around the globe. This year has more potential than ever as inter-league matchups reach their apex: Don't Flop hosted DNA vs Arsonal, Flip Top flew Tantrum, Bender, Pesci and Charron to the Philippines, and Daylyt is headed to Australia to battle Manaz (for real this time).
Here's who we'd like to see at WD4, mostly from the major leagues, with a few others thrown in. We chose battlers who are consistent, reliable, and most importantly, people we'd want to party with for three days.
We definitely left out some of our personal favourites for a variety of reasons: border issues, scheduling conflicts, ridiculously high booking costs, stated disinterest, or a lack of resources to get to Toronto. We also left out the guys who were already announced in the first WD4 trailer.
And yes, we realize it's probably too late to sway anyone into coming who isn't already booked, so just consider this a list of dope battle rappers you should have on your radar.

KOTD Toronto still has a lot of talent to tap into, as long as they can convince the vets to come out. After issues with venues and crowds at Blackout 3 and Vengeance 2, this event needs to be successful to bring the crown back to Toronto. No pressure, guys.
100 Bulletz
Burlington, Canada
In less than two years, Bulletz has gone from beating Bulle in Ground Zero to The Saurus in Don't Flop. He's already proven he can spar with the best – set him up with a main event opponent.
Battle to watch: 100 Bulletz vs poRICH
Osa
Vancouver, Canada
Running with Loe Pesci and Bender, Osa has typically stood in the shadow of his affiliates, despite being on par with them lyrically. An Osa battle is a rare event, so hopefully he gets an opponent worthy of his talent.
Battle to watch: Osa vs 24/7
Knamelis
Toronto, Canada
Known more for his judging system than his battles lately, most people don't realize there was a time when Knamelis was verging on a title shot. A big win here could put him back in contention.
Battle to watch: Knamelis vs Kid Twist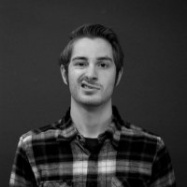 Kid Twist
Toronto, Canada
Twist has stepped away from battling in 2013, saying the culture has gotten too serious since getting big. We're hoping the right opponent could draw him back in.
Battle to watch: Kid Twist vs Dumbfoundead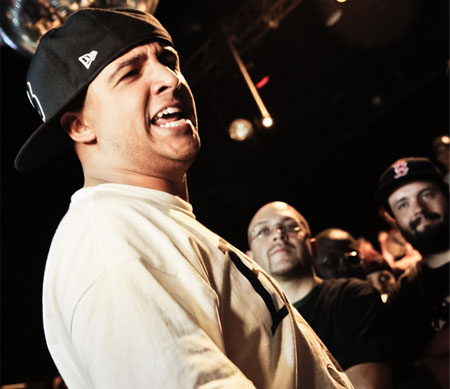 Loe Pesci
Montreal, Canada
Another KOTD vet who has stepped back to focus on his music, Pesci has still managed to beat two former champions in his last two battles, against Sketch Menace and Bender.
Battle to watch: Loe Pesci vs DNA
WEST COAST
Pass
Oakland, California
Recently named one half of the best rap battle of all time, Pass has been on a killing spree for years against skilled but mostly low-profile opponents. We think Pass vs Osa has a ton of potential for a classic.
Battle to watch: Pass vs Brixx Belvedere
J-Pro
Oxnard, California
Part of the new generation of talent that KOTD West Coast has shone a spotlight on, J-Pro's momentum stalled after his opponent no-showed at two different events. He's still a beast.
Battle to watch: J-Pro vs Sun Tzu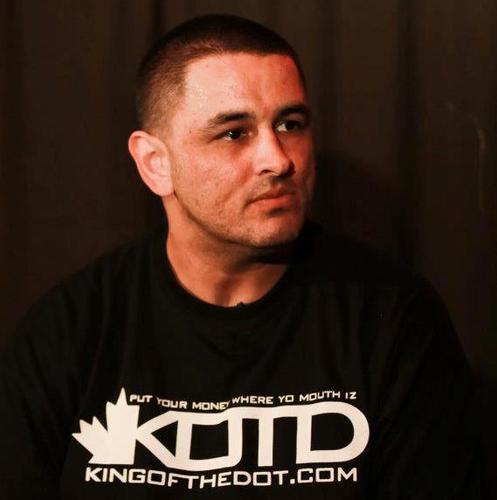 The Saurus
The Bay to LA, California
One of the only guys from the freestyle era who still battles regularly, putting on consistent performances against both established heavyweights and up-and-comers. His competitive spirit always brings energy to an event.
Battle to watch: The Saurus vs Ness Lee
Daylyt
Watts, California
With some insane performances, Daylyt has brought battle rap to a wider audience by repeatedly going viral. After the skimask, the KKK hood, the Jesus beard and the U.K. stripdown, the main question is: what will Daylyt do next?
Battle to watch: Daylyt vs Skelly
Dizaster
Los Angeles, California
After freestyling his way around the world since the controversial loss to Arcane, we're hoping Diz is sitting on a year's worth of incredible written material to drop on the big stage.
Battle to watch: Dizaster vs Nocando
Don't Flop has seen its stock soaring in the last six months. Not only have they put on some amazing international battles with North Americans, they've also got an impressive local talent pool that keeps competition tight.
Deffinition
Newcastle, England
Def has a long list of high-profile opponents and always comes prepared with entertaining bars, angles and performance. His Twitter account is the best running gag in battle rap. At least we hope it's a gag.
Battle to watch: Deffinition vs Deffinition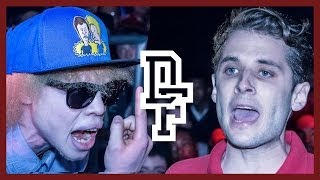 Villun
London, England
Probably the best British black albino battle rapper out there right now. Top 5, for sure.
Battle to watch: Villun vs Carloss
Matter
Leeds, England
Combining clever wordplay and biting insight into his opponents, Matter has been one of the best DF battlers to get very little attention on this side of the pond. A strong showing at WD4 could fix that.
Battle to watch: Matter vs The Saurus
Soul
Fife, Scotland
Soul was first known internationally as being the guy who threw a punch at Caustic after the Jefferson Price fiasco. Now he's building a reputation as one of the U.K.'s best writers, and deservedly so.
Battle to watch: Soul vs Wize Guy
Youthoracle
Nottingham, England
Another solid Don't Flop rapper who doesn't get much attention from North American fans. Youthoracle's effortless flow and consistency should earn him a spot on the WD4 card.
Battle to watch: Youthoracle vs Innuendo
In the time since WD3, inter-league battling has exploded. If it means that more URLers are willing to battle in KOTD, that's a good thing. The massively popular league has only grown since getting co-signs from hip hop artists and major league athletes.
Chilla Jones
Boston, Massachusetts
If you can unpack every Chilla Jones scheme on first listen, you're either a genius or a liar. In the past year, Chilla's built a reputation for writing some of the densest bars in battling. Given how many people want him to battle 100 Bulletz, it's time for Chilla to visit Toronto.
Battle to watch: Chilla Jones vs M. Ciddy
B-Magic
St. Louis, Missouri
B-Magic's profile has grown exponentially in the past year, thanks to dominant performances against Chilla Jones and Tay Roc. The St. Louis native is one of URL's top writers, able to blend clever wordplay with tough content. With an upcoming battle against Charlie Clips, B-Magic is staking his spot in the top-tier.
Battle to watch: B-Magic vs Tay Roc
Lotta Zay
Calhoun City, New Jersey
Lotta Zay has been around for years, but never gotten the recognition he deserved until two strong performances this spring, against Daylyt and Tone Montana. Look for Lotta Zay to become a regular fixture on URL's main channel.
Battle to watch: Lotta Zay vs Tone Montana
JC
Pontiac, Michigan
JC is one of the most polished newcomers to emerge in recent memory. His delivery is flawless, his writing is solid, and he's got enough charisma to sell any bar he spits. A dominant performance against Caustic on KOTD WC only proved that Organik should book JC for its premier Toronto event.
Battle to watch: JC vs Chilla Jones
Big Kannon
Chicago, Illinois
Big Kannon is a battle rap chameleon. In URL, he comes with hard bars; in Don't Flop, he hit Tenchoo with gut-busting jokes. If KOTD invites him to WD4, it's almost certain he'll find the right crowd-pleasing style.
Battle to watch: Big Kannon vs Tenchoo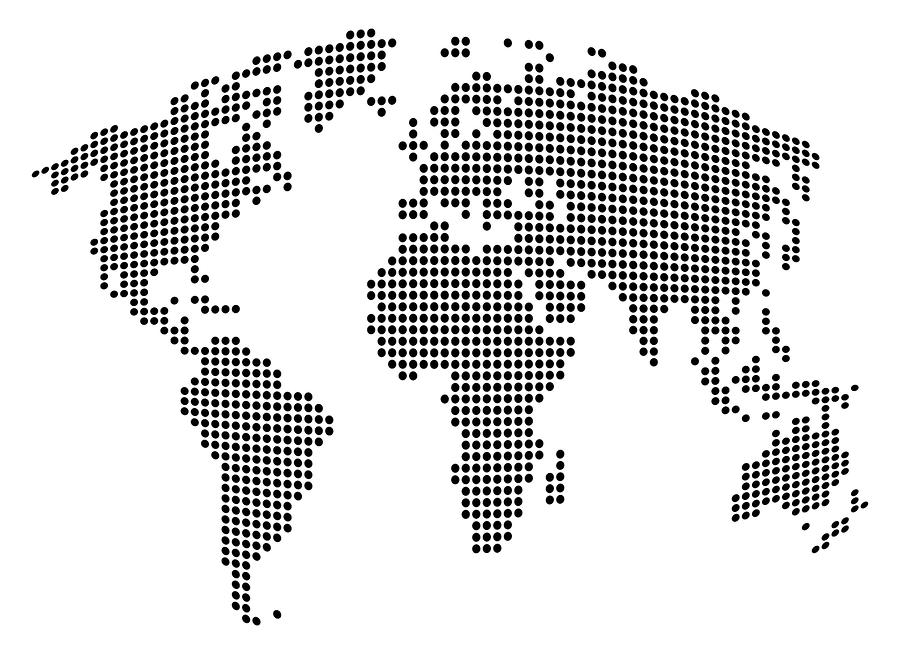 Some of the biggest and best battle rappers come from countries with more insular leagues. World Domination has always been an effective platform to bring attention to the global scene. Here are our picks from the rest of the world:
Loonie
Philippines
What's World Domination without the world's most viewed battle rapper? His English-language debut against Dizaster got around 500,000 views in the first week alone, despite being a bit lacklustre. Let Loonie show the world what the hype's all about.
Battle to watch: Loonie vs Dizaster
Manaz Ill
Australia
Manaz's unsettled performance against Charron at WD3 was the opposite of the confidence he usually brings. His recent battle against Protege is enough to earn him another shot to rep Australia in our opinion. Oh yeah, and he's blind.
Battle to watch: Manaz Ill vs Illmaculate
Henry Bowers
Sweden
The bearded spoken-word poet and battle rapper has already had two incredible WD performances against Uno Lavoz and Chedda Cheese. Would be great to see him break down a URL rapper.
Battle to watch: Henry Bowers vs Chedda Cheese
Gin I Grindith
South Africa
Born in Namibia but now based in Johannesburg, the founder of Scrambles 4 Money could put his South African league on the battle rap map with an impressive performance.
Battle to watch: Gin I Grindith vs Kadence
__________________

Like the post? Share it! Follow us on Facebook and Twitter too.
TOBB's WD4 content:
-Everything you missed at WD4 (Day 1)
-Everything you missed at WD4 (Day 2)
-Everything you missed at WD4 (Day 3)
-Final thoughts on WD4
-Overheard at WD4
-Top quotes from the WD4 press conference
-TOBB's (mildly hilarious) WD4 predictions
-Q&A: Pat Stay speaks on his Arcane battle
-Who should come to WD4?

You are not authorized to see this part